Discover the culinary heart of Shanghai!

Shanghai's great!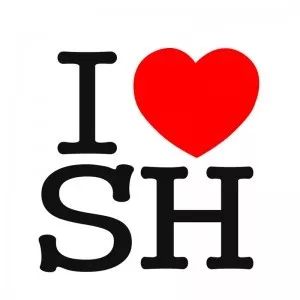 Leafy Xuhui: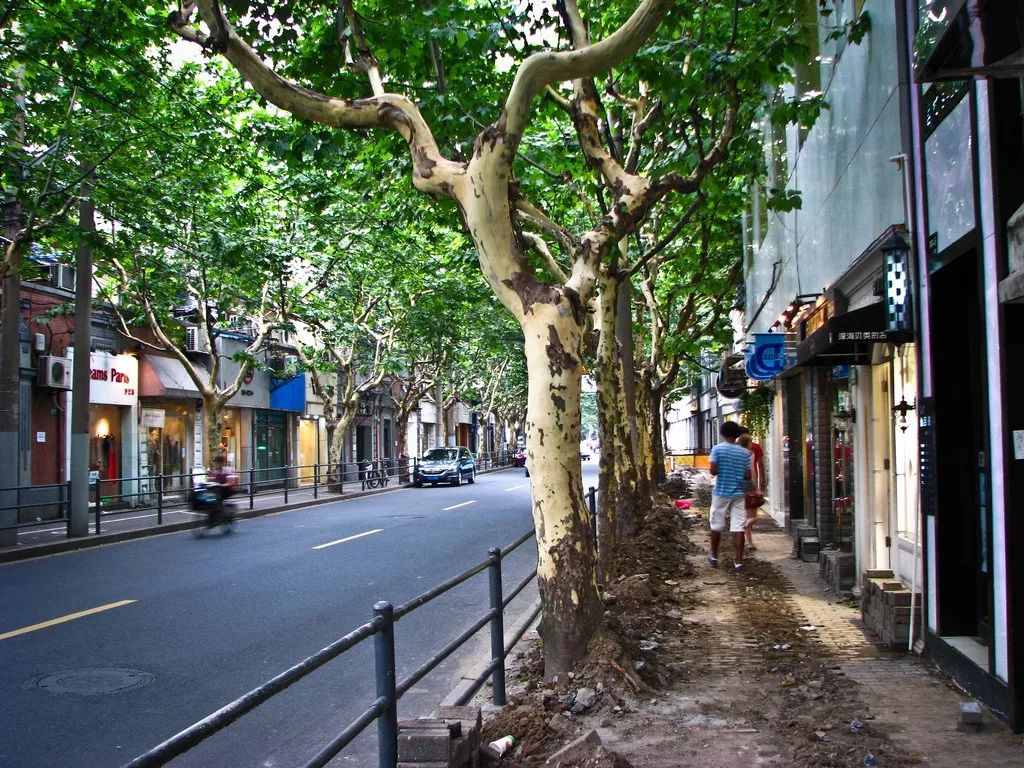 Neon Lujiazui: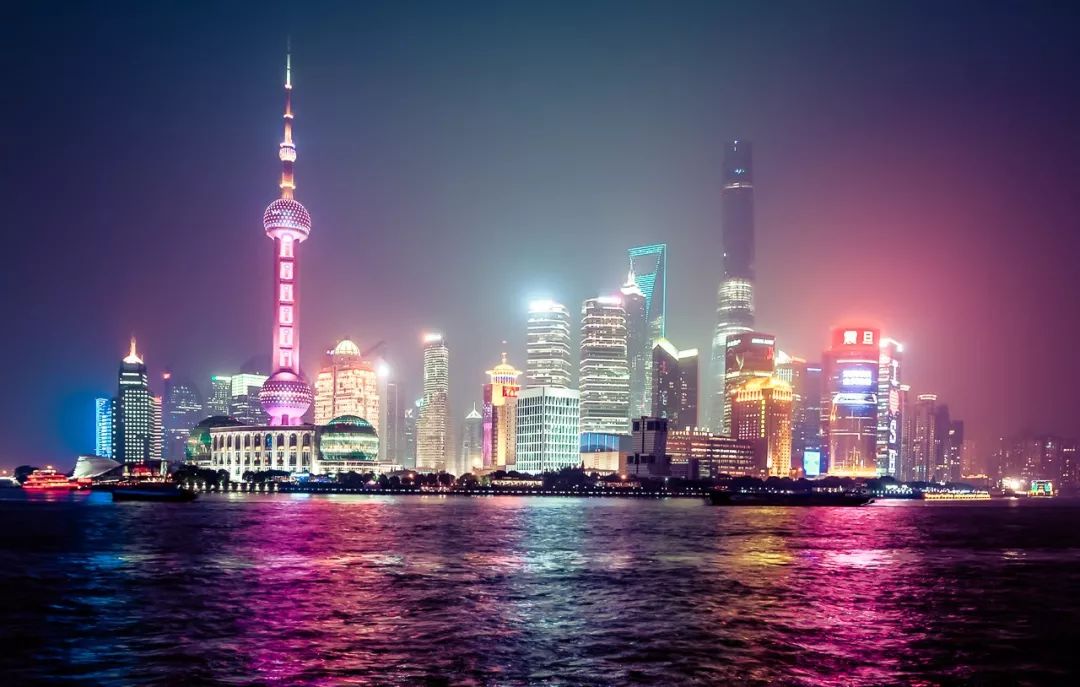 Golden Jing'An: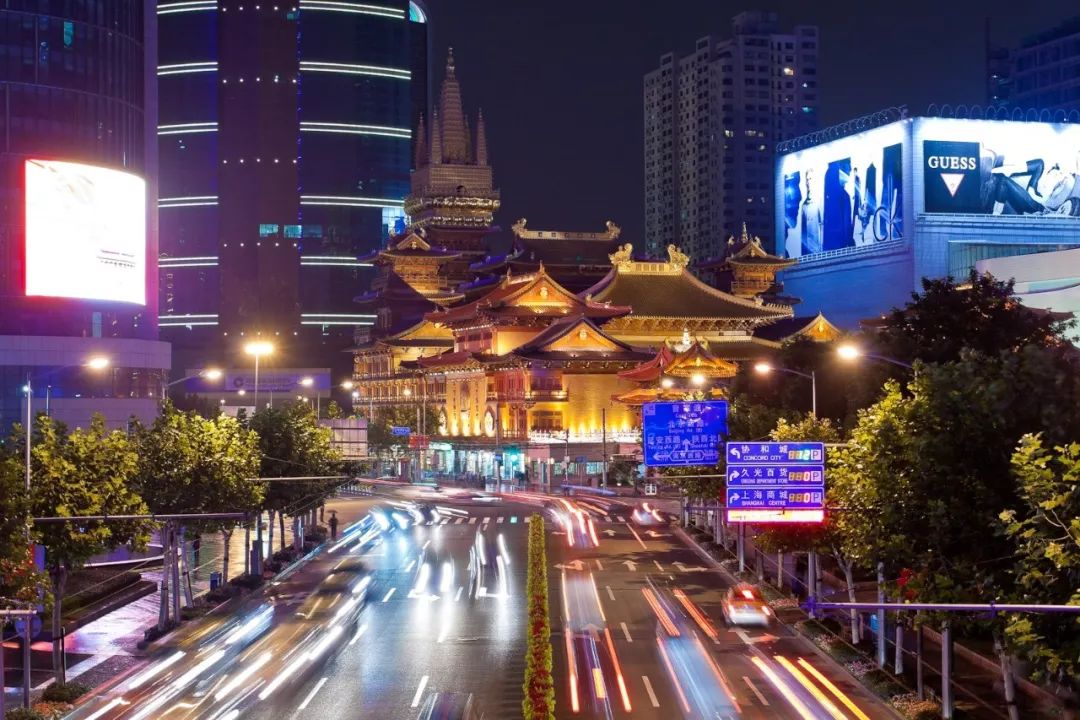 Tons of great experiences and events, with more and more becoming available all the time, the bar being raising every week. But to know the soul of a place you've got to look in its belly and sample the cuisine. Although Shanghainese food may not be as a famous as some other regions of China, it is every bit as a delicious. Here are the very best Shanghainese delicacies for you to drool over - appetite whet, get set, tuck in!

「Xiao Long Bao」aka Soup Dumplings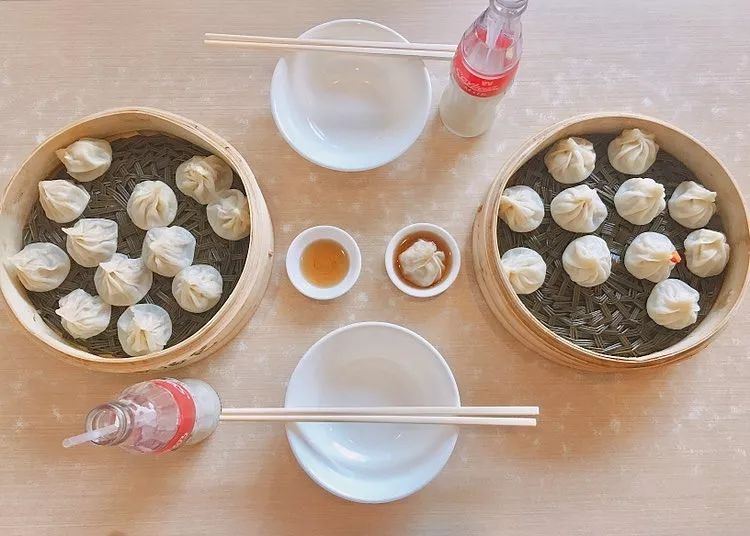 Finding this dish in the city is the easy part. Eating it, however, takes a little more skill. There are a few techniques for devouring the famous Shanghai delight, our favorite being "the nibble, slurp, and swallow." And for all of you with your minds in the gutter, it's perfectly PG13, we assure you. Follow these three simple steps and you'll be Lord of the xiao long bao before you know it.   Nibble a small hole in the dough.  Slurp back the delicious soup – word of warning, it is VERY HOT.  Knock back the rest of the dumpling in one bite.   Final tip – might not be one for a first date cuz we're here to tell ya that this ain't glam, but by god is it delicious!
 
「Hairy Crab」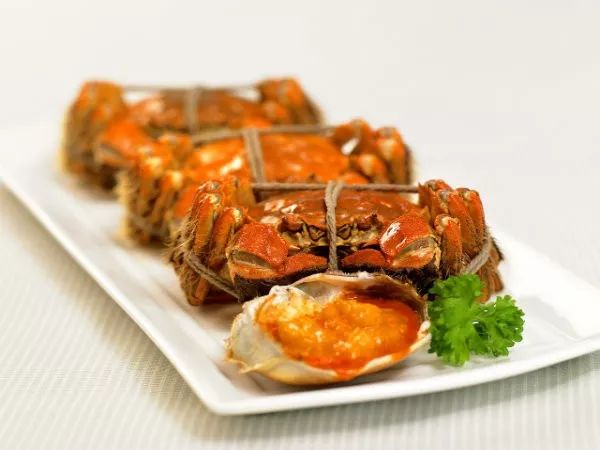 Yep, kind of a gross-sounding name, but NOTHING gross about the way it tastes. You'll see a ton of these little river-dwellers (which have furry or 'hairy' claws – hence the name) around the city during October and November, and according to most Shanghai ren, the best way to prepare the dish is to keep things simple, and steam that bad boy up real nice. Prices range from inexpensive(but if you don't splash the cash, you may be left wondering what all the fuss is about) to super pricey (you might have to move apartments but it'll totally be worth it.)  

「Steamed Buns」aka bāozi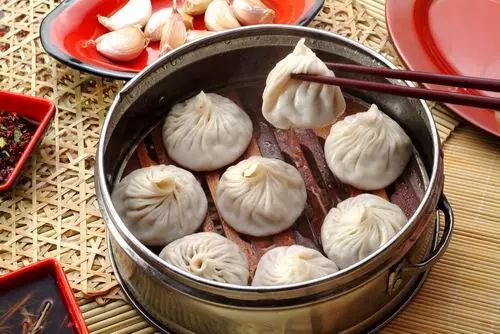 Steamed, soft, fluffy white bread with a delicious, hot filling that is perfect for breakfast or anon-the-go-snack makes this Shanghai dish one of our all-time favorites. The most common bāozi are pork (ròu bāo) or vegetable (cài bāo) and they cost next to nothing, typically between ¥2 and ¥4.
「Jian Bing」aka fried pancake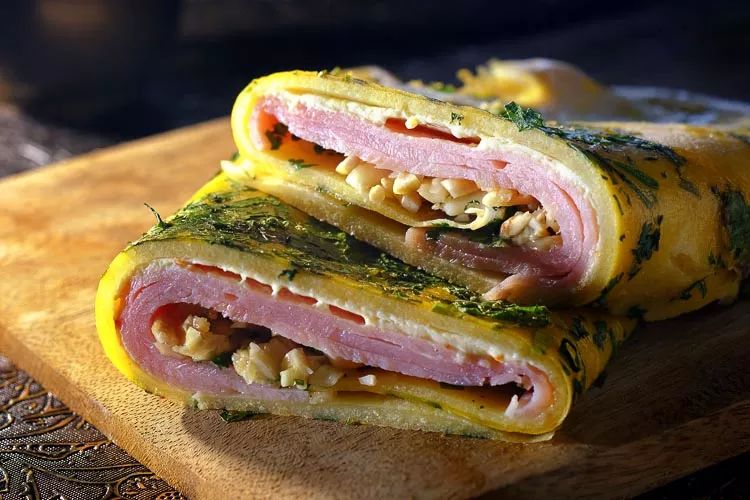 Oh jianbing. Lovely, lovely jianbing. This super quick and simple treat is literally just a thin, fried pancake covered in hot sauce, scallions, and pickles, and folded up with a crispy cracker inside that adds a lovely crunch to the proceedings. Hella cheap (no more than ¥6) and hella delicious for lunch on the fly. It's also kind of mesmerizing to watch how these are made– the jianbingers make it look easy but you can tell that skill ain't learned overnight.  

「Beggars Chicken」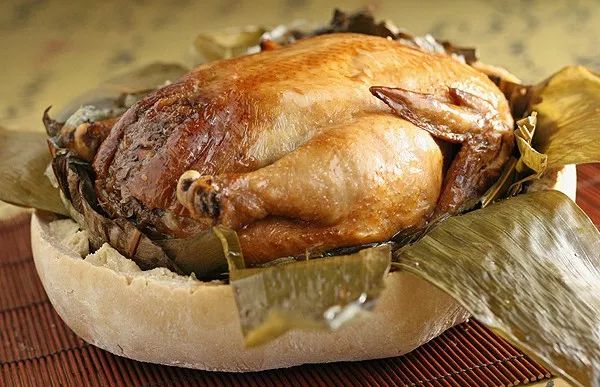 A lot of regions try and lay claim on this dish, but most people agree that it originated in Hangzhou, about an hour by train outside of Shanghai so we're counting it. The chicken is stuffed, wrapped in clay, and slow cooked and the result is one juicy, juicy piece o'meat, we can tell ya!  

「Yóu Tiáo」aka deep-fried dough sticks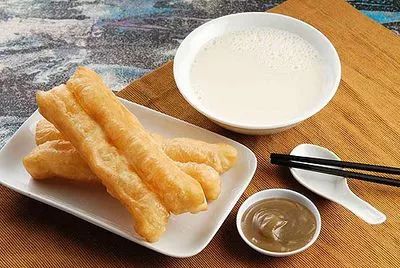 These sweet treats are a super popular breakfast food among locals, but we have to confess, they aren't our cup of tea first thing in the morning. (To be honest, the only thing that is our cup of tea in the morning is an actual cup of tea.) That being said, this not-so-healthy-snack is definitely something we can get on board with any time after 10.30AM. You'll find these at most hole-in-the-wall places open for breakfast, and if you do decide to imbibe first thing, be prepared for the inevitable sugar-crash sometime around 9.30AM.
---
If food is totally your thang, we have a TON of stuff on 247 that will please your palette.  Have a nibble on these offers...

「Hands-On Dumpling Tours」by UnTour Food Tours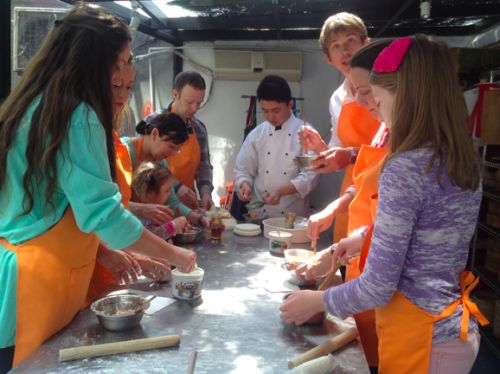 Are you obsessed with dumplings? On this food tour + cooking class, you'll get off the beaten path to sample regional varieties of dumplings, from street side stalls frying up potstickers to mom-and-pop shops serving boiled jiaozi from China's frigid northeast. After eating your fill, you'll learn how to make a dim sum specialty from a Chinese chef.

Hands-On Dumpling Delights Meeting Place
Ongoing
From ¥290

「Shanghai Night Eats」by UnTour Food Eats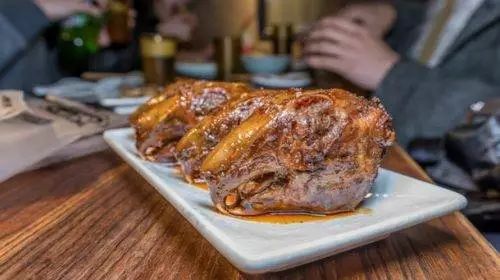 As the financial capital of China, Shanghai attracts millions of migrants who bring their local culinary traditions and ingredients with them. As the sun sets, we'll explore the best local and regional cuisines the city has to offer, paired with local beers, spirits (or soft drinks) in a centrally-located, authentic residential neighborhood. Taste local dishes from the Shanghai Jiangnan area, as well as southern China, Sichuan & minority cuisines. Explore just how different regional Chinese foods can be on this evening Shanghai food tour!

Shanghai Night EatsMeeting Place
Ongoing
From ¥280

「La Mian and Shaved Noodle Class」become a la mian maestro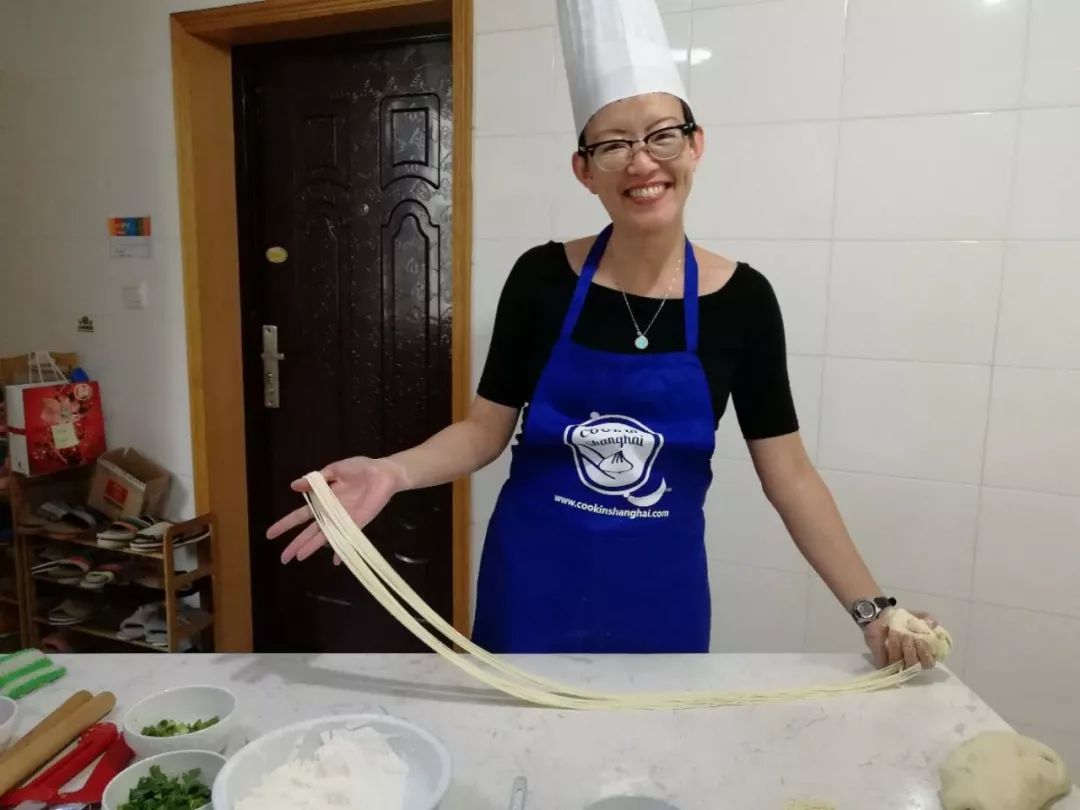 In this class, we will learn the secrets behind making the famous hand-pulled La mian, a staple for most Lanzhou noodle dishes. They are also used in a number of Xinjiang noodle dishes. Due to the countless number of Hui and Uyghur restaurants throughout China, La Mian is now ubiquitous in the Middle Kingdom. This is your chance to learn about this culinary phenomenon that has been a part of Chinese cooking culture for over 100 years. You will also learn how to make shaved noodles, another famous kind of Chinese noodle which originates from Shanxi province in northern China.

Zhao Jia Bang Road
November 24
¥324

「Weekend Brunch at LAGO」Julian Serrano's Exclusive New Restaurant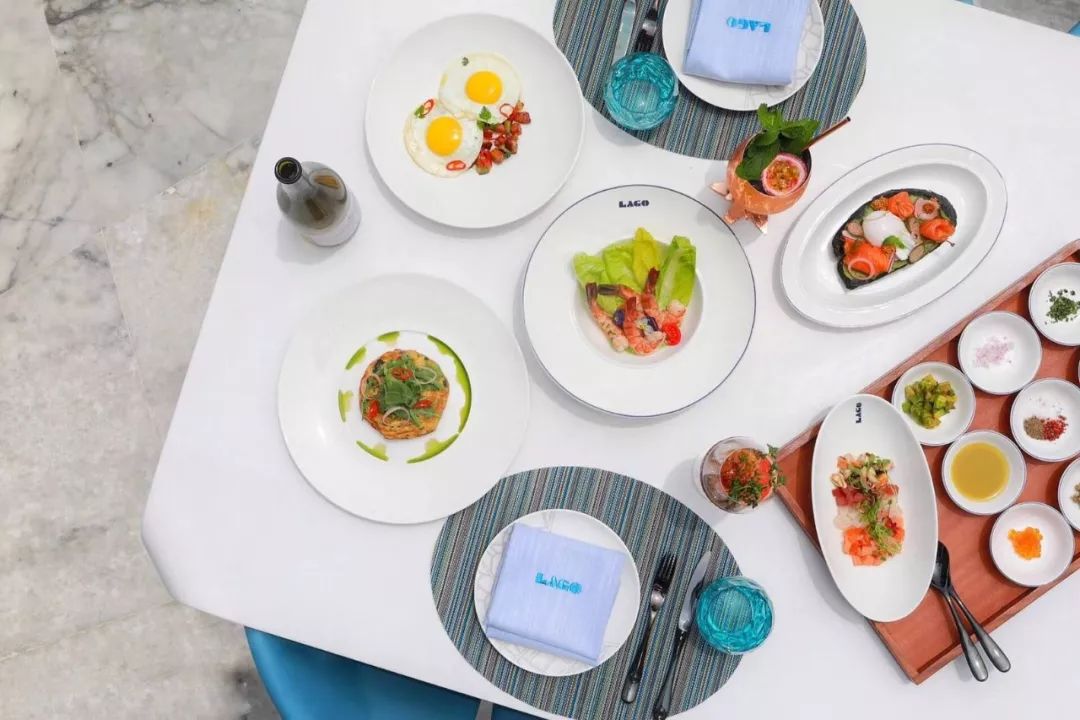 A brunch date that's sure to impress. The LAGOrestaurant features avant-garde interiors, views across Suzhou Creek, and a menu of creative Italian cuisine supplied by Award-winning chef Julian Serrano, regarded as one of the finest culinary talents across America. And how's this for a sweetener: book through 247 and there's no 15% service charge and a complimentary beverage!
Bellagio Shanghai –LAGO by Julian Serrano
Every Weekend
From ¥331

「M1NT Four-Course Feast」Exclusive for the 247 Community!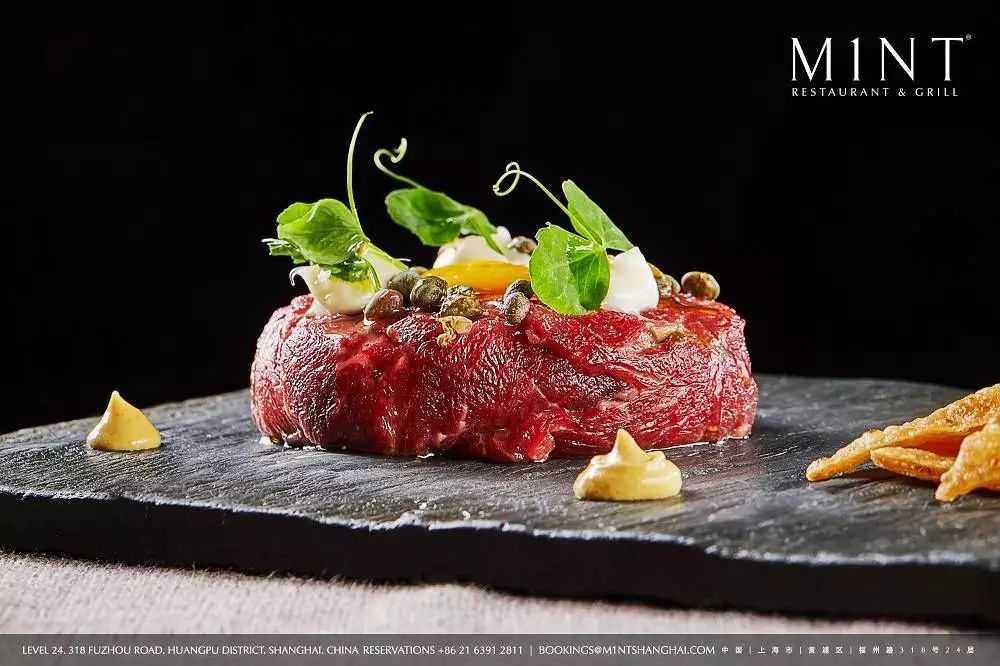 M1NT is offering a four-course feast exclusively to 247tickets customers! With a menu designed especially with you in mind, including soft-shell crab, grilled king prawns, lamb chops, and a choice of delicious desserts, why not get glam and head over to this Shanghai-famous restaurant/club for an evening of fine dining, delicious drinks, and some dancing after dessert?

M1NT Shanghai
Ongoing
¥350pp
---
Enjoy these culinary delights, bon apetit!
Don't forget follow us on Instagram @247ticketschina and Facebook @247ticketsChina