The 2019 Summer Guide

Winter feels like a distant memory and the mercury's stretchin' its legs...summer's coming!

And just as well, as there's a huge amount of summer fun on the horizon!

So to make it easier for ya, we've split it into:

- Summer Concerts

- Sports

- Gigs (including one just announced today!)

- Festivals

- Family

- Theater

- Exhibitions

- Musicals

Summer '19 is gonna be a scorcher, so live it well!

#becool247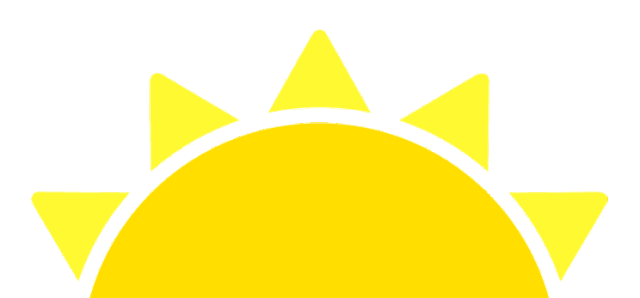 Summer Concerts
Music In Summer Air is one of Shanghai's signature classical music series. This July the first half of the month promises to be epic and iconic. With 12 events to choose from, 3 of them already sold out - don't let anymore time go by, snatch a pair now!
July 2 - 15
Shanghai Symphony Hall
From ¥100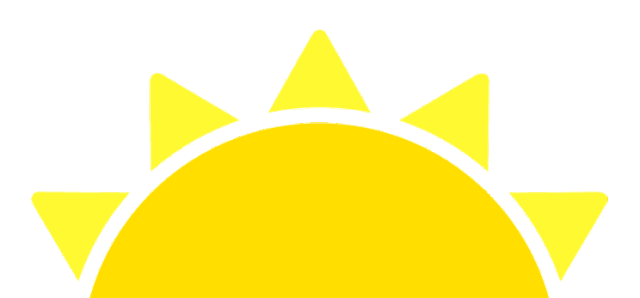 Sport
Jump 10 World Hoops Challenge
JUMP10 World Hoops Challenge is Asia's one and only world-class pro-am basketball tournament! 4 Chinese and 12 international teams will face off for $200,000 with the unique JUMP10 rules that means the matches are faster, more intense, more evenly balanced, and less predictable to call. It's 4 days of top quality ball, only in Shanghai this August - don't miss it!
August 8 - 11
Shanghai EXPO Celebration Square
From ¥80
EARLY BIRD ENDS SOON!
Aussie Rules Football
The AFL returns with an epic match up this June between Melbourne's St. Kilda FC and Port Adelaide here in Shanghai! Expect hip 'n' shoulders, speedsters, and sausage rolls galore in this hardball of a game. Whether you're new to the game and looking for a proper corker of an introduction to AFL, a devout Saint, or a diehard Prison Bar - there's only one place to be this June. It'd be a right clanger to miss it!
June 2
Adelaide Arena at Jiangwan Stadium
From ¥350
Premier League Asia Trophy
See the Champions of England, Pep Guardiola's Manchester City, play in Shanghai! They're battling for the Premier League Asia Trophy at Hongkou Football stadium against Newcastle United, Wolverhampton Wanderers, and Newcastle United - so expect them to score lots of goals. And! You're guaranteed to see two matches as both the 3rd/4th playoff and the final take place on the same day!
July 20
Hongkou Football Stadium
From ¥388
Tottenham Hotspur vs Man United
Two of the biggest football clubs in the world are coming to Shanghai! The most successful English football club, Manchester United take on London's premier club, Tottenham Hotspur. This is a rare opportunity to see titans clash, and the first time an International Champions Cup game has been hosted in Shanghai. Be quick snag yourself a pitch-side seat!
July 25
Hongkou Football Stadium
From ¥1399
Juventus vs Inter Milan
Two of Italy's proudest, most historic football clubs will slug it out as part of this year's ICC. There's no such thing as a friendly when it comes to Italian teams so expect fireworks - especially from Juve star Cristiano Ronaldo!
July 24
Nanjing Olympics Sports Center
From ¥899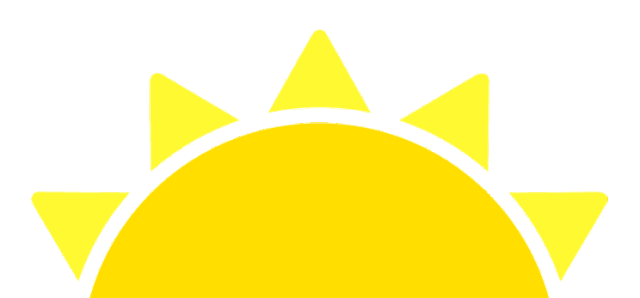 Courtney Barnett
The Avant Gardner herself, Courtney Barnett is coming to Shanghai! For one night at Modern Sky Lab, let yourself drift away on her gorgeous garage-rock infused folk-pop. Just announced this afternoon, make sure you nab your spot fast!
July 24
Modern Sky Lab Shanghai
¥240 (Presale)
Lenka
You've definitely heard "The Show" at some point in your life whether you were watching a movie, shopping at a trendy store, or on your "Discover Playlist". Lenka has been in the scene for many years now and continues to tour, bringing her bubblegum pop vibe to the masses. Get your girls and head on over to VAS Livehouse!
July 11
VAS Livehouse
¥280 (Presale)
Anne-Marie
With over 22 million listeners on Spotify and tons of YouTube views, Anne-Marie is a pop force to reckon with. You've definitely heard "FRIENDS" with Marshmello, her hit-single "2002", and "Rockabye" with Clean Bandit. Vibe with her at VAS Livehouse this July!
July 30
VAS Livehouse
¥280 (Limited Presale)

[ALEXANDROS]
Alexandros are one of the most original indie bands to emerge from Japan and it's no surprise that they've been a mainstay on the scene there. Having recently played SXSW, you know these guys are coming in hot, so don't miss your chance to see them live!
June 21
Modern Sky Lab Shanghai
¥350 (Presale)

Sackanaction
Sakanaction are a damn right rocking band from Japan. Their music is a fusion of alternative rock, electronic, pop, and new wave - hard to define and impossible to dislike, you don't wanna miss 'em!
June 28
Modern Sky Lab Shanghai
¥380
The Score
True artists know exactly who they are, what they want, and where they're headed. That said, The Score has an unbeatable identity: a kick-ass band, and the energy at their shows reflects that. Don't miss them at LOFAS for a night of fuzzy guitar riffs, adrenaline pumping beats, and pop hooks!
June 21
LOFAS
¥260
Iceage
Iceage is one part punk, one part post punk, and one hell of a good rock band. Last year's LP 'Beyondless' runs the gamut of rock hooks and noise soundscapes and goes to show it'd be a damn shame to miss them on their debut China tour!
June 6
Yuyintang Park
¥220 (Presale)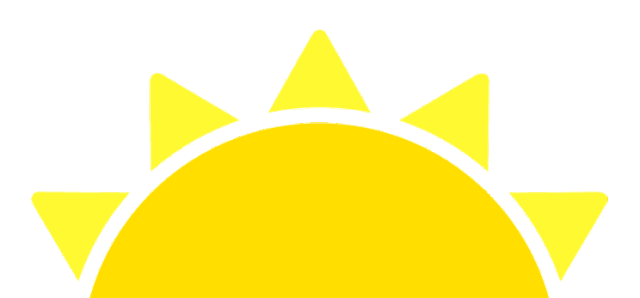 Festivals
The Sound of Q Dance / Foshan
China has proved they are ready to go all out for hardstyle and head bang to the dirtiest of drops. Mob to Guangdong this June and go crazy at Warehouse Galame to the Sound of Q-Dance!
June 7 - 8
Warehouse Galame, Foshan GZ
¥480 for both days

Knock Knock / Thailand
Knock, knock.
Who's there?
A herd.
A herd who?
A herd you were in need of a beach side rave!
The iconic MAYA Space is so close to the sea you'll be dancing with tropical breeze caressing your hair and thrilling beats stimulating your ears. Dimitri Vegas & Like Mike will be there, as well as Don Diablo and host more. Perfect weather, bomb lineup, and like-minded people - how can you say no?
June 28 - 29
Pattaya, Thailand
¥1288 for Both Days
M_DSK / Wuhan
This year's M_DSK boasts a great line-up, including Jay Park, Higher Brothers, and Bohan Phoenix, across two days of electric EDM at Garden Expo Park. If you ever needed another great excuse to visit Wuhan - this is it!
June 15 - 16
Garden Expo Park, Wuhan
¥320 (Presale; 1 Day)
YinYang / Great Wall
One of the most unique festivals, the YinYang Music Festival is a combination of electronic music, history and sustainability. Hosted on The Great Wall of China, along with 60 artists and an emphasis on environmental sustainability, this event is one that you cannot miss. Enjoy yourself at this eco-friendly, EDM fest - it's time for YinYang Music Festival 2019!
June 7 - 9
Jinshanling Great Wall
From ¥488
PlayGroundz / Chongqing
Nestled in the idyllic natural splendor of Fairy Mountain National Park, PlayGroundz Festival is a two day extravangaza of top quality EDM, with Mansun and HWA notable highlights. With multiple stages, a silent disco, yoga classes, plus camping and hotel options in the forest - it's the perfect summer break!
June 28 - 29
Fairy Mountain National Forest Park
From ¥148 (Presale; 1 Day)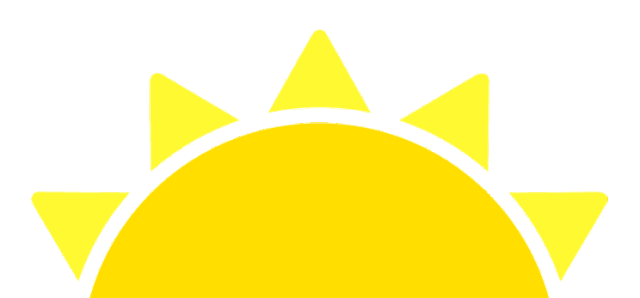 Family
Disney On Ice
Disney On Ice presents Frozen! Dazzling ice skating, special effects and unforgettable music will transport you to Arendelle. Be a part of Anna's fearless adventure to find her sister, Queen Elsa, whose icy powers have trapped the kingdom in an eternal winter.
3x English Shows July 13
Mercedes-Benz Arena
From ¥180
Balloonatics
Veteran entertainer and comedian Chris Henry is coming to Shanghai, and he's bringing his famous family-friendly Balloonatics show with him! It's silly, it's noisy, its energetic, it's chaotic, it's got plenty for adults as well as kids, and it's the perfect antidote to the serious world around us!
June 1
Cages Bar and Sports
¥80 (Presale)
Rhythm Boom Boom
In Rhythm Boom Boom, Captain Jam and The Agents of Jam invite children and their families to embark upon a globe-spanning musical adventure: with a drum in every seat, the audience plays and sings along, journeying from Africa to Australia, Egypt to Europe to the USA, and finally to China – where everyone celebrates a successful mission. Don't miss this magical musical journey!
July 28
Shanghai Poly Grand Theatre
From ¥50
Craft'd Summer Camp
Staying in Shanghai for the long Summer holidays? Then this is the perfect opportunity for your kids to get creative! Craft'd holiday camps offer kids a wide variety of creative workshops, from sewing to painting to yarn crafts - it's perfect summer fun for the young'uns!
Twice A Week, July 1 - August 15
Craft'd
From ¥400
Samajam Kids Show
We all remember those dreary classes at school - forced choir practice anyone? Well this ain't that! Samajam's unique, different and fun! Every kid receives several musical instruments so they can participate in the show too! They also get to learn through playing interactive video games and making new friends!. Your kids are the stars of the show at this immersive concert!
June 16
ET Space
From ¥180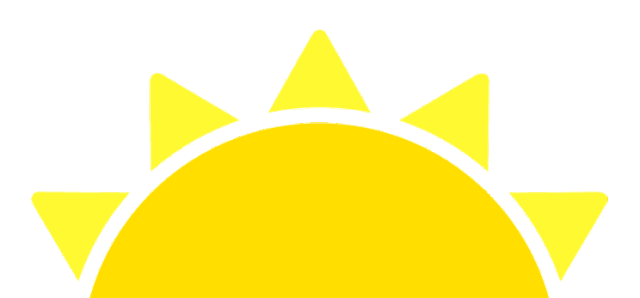 Theater
La Cantatrice Chauve
La Cantatrice Chauve - translated from French as The Bald Soprano - was the first play written by Eugène Ionesco. Since its release, it has become one of the most recognizable plays in the world and has gained a reputation as a modern classic in theater. The play will only have three showing and will be performed in French with Chinese Subtitles. So what are you waiting for? Don't miss this incredible opportunity to witness a truly monumental piece of work in Shanghai this June!
June 14 - 16
Great Theatre of China
From ¥180
English Touring Theatre: Othello
Othello is one of Shakespeare's most startlingly contemporary plays – a masterful depiction of a life torn apart by prejudice. This production by the English Touring Theatre is one of outstanding quality, imagination and ambition. Here for one weekend only, be sure to nap your stage side seat!
July 18 - 21
Great Theatre of China
From ¥180
Denis O'Hare & Lisa Peterson: An Iliad
Featuring virtuosic performances and original live music, this Obie Award-winning adaptation condenses Homer's epic masterpiece into an evening of theater at its best: intimate, incisive, and urgent. This is don't-miss theater!
August 8 - 11
Great Theatre of China
From ¥180
Thalia theater: Die Odyssee
You may know the stories about Odysseus and The Trojan War, but do you know about the stories of the sons of Odysseus? The show centers around the two half brothers, of Telemachus and Telegonus as they await the return of their legendary father, Odysseus. Directed by the distinguished Antú Romero Nunes, this show promises to be exciting and full of twists and turns. It'll further develop and explore a story that has become a staple in western culture. So don't miss your chance to see this show while it's in Shanghai!
June 22 - 23
Great Theatre of China
From ¥380
Exhibitions
Shanghai Super Classic
Calling all petrolheads and luxury car lovers! The month-long SSC car show is Asia's very first automobile culture and art crossover show - and what a show! In a prime location, laden with luxury cars, early bird deals and complimentary gifts, this SSC experience caters to and cares for those who truly appreciate the finest four-wheeled beauties. At the SSC they put the class in classic car show.
May 18 - June 24
The North Bund - Shanghai Port International Cruise Terminal
From ¥88
National Geographic
National Geographic has been a beacon for exploration and documentation of the natural world since 1888. This exhibition proudly showcases more so than a century of stunning work, go on expedition alongside scientists, adventurers, and storytellers to discover where we've been and how much further we plan to go. With gorgeous prints of their best shots and a cavalcade of artifacts, it's a feast for the eyes, mind, and spirit!
May 25 - July 21
4F, Global Harbor Mall
From ¥80
Claude Monet
Claude Monet is one of the founders of the French impressionist painting era. He was a prolific practitioner of the movement's philosophy of expressing one's feelings towards nature. We invite you to experience his art up close and personal but with a twist: 3D mapping, interactive devices, and installations so you can immerse in his works!
May 25 - June 30
Jing'an Sculpture Park
¥79
Musicals
The King and I
Here's your chance to catch the multi-award winning and critically acclaimed Broadway production of Rodgers and Hammerstein's The King And I! Reprising her Tony Award-winning role, Broadway's undisputed Queen Kelli O'Hara takes to the stage alongside Tony and Oscar nominee Ken Watanabe in a powerhouse performance. It's being shown in Shanghai for one night only, so make sure you're there!
June 3
Majestic Theatre
From ¥120
Cats
One of the longest-running West End and Broadway shows EVER, the ever-thrilling, timeless classic CATS is returning to Shanghai this June! You know these tickets will sell out faster than you can say let the memory live again! so get on it peeps!
June 7 - 16
Shanghai Culture Square
From ¥880
An American in Paris
This breathtakingly beautiful Tony Award-Winning Broadway Musical tells the impassioned story of discovering love in the 'City of Light'. It's London run saw it receive a record-setting 28 5* reviews from the critics - so book your spot for its Shanghai run, it's filling up fast!
June 21 - 27
Shanghai Poly Grand Theatre
From ¥180
The Wizard of OZ
Well, gosh, Auntie Em - we're off to see The Wizard again! That's right, an all new Broadway show is blowing into Shanghai to remind us we aren't in Kansas anymore! With all the classics songs, plus wonderful additions by Andrew Lloyd Webber and Tim Rice, dazzling special effects, splendid design and clever choreography, this is a truly magical production. Now's the time to book your trip to Oz and back again!
July 7 - 14
Daning Theatre
From ¥280
La Vie en Rose
Inspired by the award-winning movie La Vie En Rose, this Chanson Musical recalls the iconic French cabaret singer's legendary life. Follow the story of Edith Piaf's life, from rags-to-riches success to untimely demise, enlivened by her unforgettable and timeless tunes. Nab a ticket while you still can for your chance to get an exclusive glimpse into Piaf's life through the visual tapestry of never-seen-before photos of her tumultuous life!
July 10 - 21
Majestic Theatre
From ¥180
About Matt
I've sweated my way through 6 Shanghai summers. Being Scottish doesn't lend itself to this heat...Looking forward to this one though, it's gonna be a good'un!
Live Your Best Life 247

Scan with WeChat to
follow the Official Account