THE FIRST X GAMES CHINA HAS EVER SEEN

COMES TO SHANGHAI

The world's ultimate extreme sports festival.
Over the past 25 years, X Games has built a legendary name for itself around the world.
Now June 1 & 2, it's coming to Shanghai for the first X Games China has ever seen...
and here's why we know you'll want to be there!!


1. IT'S EXTREME
X Games includes all those extreme sports you thought you could do as a kid. Except these guys can really do 'em. It's for those dare devil souls who we all admire, but don't quite have the cahones to be like.
I believe I can fly, I believe I can touch the sky

X Games Shanghai will bring all the extremes from Skateboarding, to Moto X, to BMX.
It's not just about the sport. It's a culture.

2. IT'S BEEN THE BIRTH OF COUNTLESS LEGENDS
TONY HAWK
Anyone who watched the Simpsons as a kid knows who Tony Hawk is! He's an ICONIC name in skateboarding.
NYJAH HUSTON
He's the most prominent skateboarder in the circuit today. And he'll be touching down in Shanghai next weekend!
TOM PAGÈS
He's one of those guys you'll be in awe of when you see him live. His flips and tricks are UNRIVALLED.
Who knows... maybe you'll witness the birth of a new living legend!
Shanghai International Tourism and Resort Zone, Pudong
June 1 - 2
From ¥320 (Limited Pre-sale)

3. THE RED HOT MUSICAL LINE UP
Past X Games have seen the likes of Jay Z and Red Hot Chilli Peppers take to the stage...

this year they've taken their pick of China's ICONIC music acts!
CHINA'S BEST FEMALE RAPPER: VaVa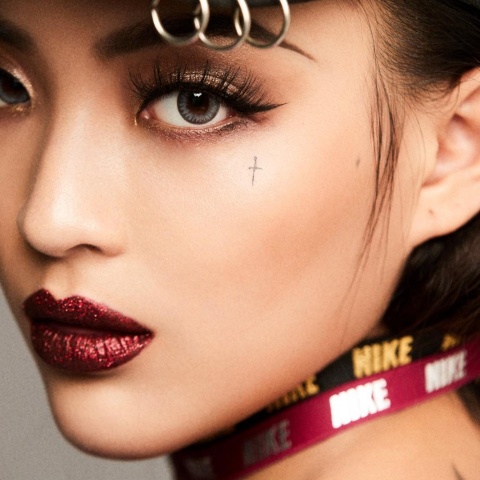 Five  Plus  GirlsVaVa - Five  Plus  Girls
MC HOT DOG

CHINA'S MOST FAMOUS RAPPER: Soft Lipa
Start it underground remixLu1、Young Cee、Soft Lipa
and many more...

4. DELICIOUS FOOD
It's not just about the sport!
The weekend will be jam packed full of mouth watering BBQs and plenty of opportunities to drink in the sunshine...

5. THEY'VE BROUGHT THE SLOPES TO SHANGHAI
There may not be any real snow like the Winter X Games, BUT, this could still be you... almost!
X Games are collaborating with SNOW 51 to bring you the reallest artificial slopes to Shanghai, so you can fall in love with skiing.. whether it's for the first time, or all over again!
With live broadcast of the whole weekend to over 200 countries around the world, X Games will see China's extreme sports culture be known to the world. It's your chance to witness legends be made right here in Shanghai!
Shanghai International Tourism and Resort Zone, Pudong
June 1 - 2
From ¥320 (Limited Pre-sale)