It sure is fun splashing the cash. But it all quickly adds up. How about some love for the bargain baller?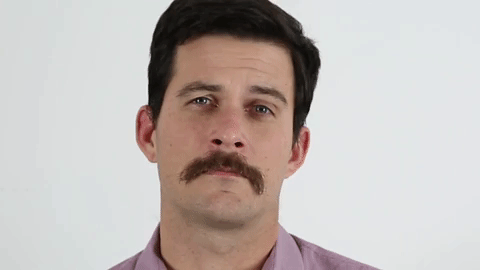 Bargain, you say...
Yeah that's right, you can be a Scrooge and still cut loose!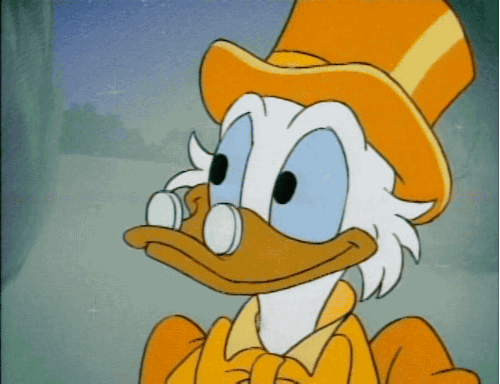 What do you mean he actually has loads of cash?

Here are your top 20 things to do this month and all for under 200RMB!  Covering Stage, Theatre, Exhibitions, Experiences, Families, and Sport – there's something for everyone!
STAGE

1. Stomp
Matchboxes, brooms, garbage cans, Zippo lighters...synthesised in energizing beats in the uniquely brilliant show that is Stomp! This innovative and invigorating stage show blends dance, music, and theatrical performance together in one electrifying rhythm – it's a theatrical whirlwind you'll never forget!

ET Space
October 11 - 21
From ¥180
   
2. Sean Patton
Sean Patton is a rip-roaring comedian and one of those rare jokesters who gets laughs in front of any crowd. Certainly, his Shanghai debut crowd affords him something different but, as someone who takes everything from hipster affectations to sexual performance anxiety and makes them hilarious, these two shows are going to be resolutely rollicking!

Kung Fu Komedy
October 19 & 20
¥100

3. Dark Circus Experience: Beyond the Mask
Whisking you away to Venice on this masked epic, Dark Circus lifts the veil on their stunning combination of traditional carnival with a modern, dark, sexy aesthetic. That the guests are masked throughout the experience only heightens the sensuosity and adds to the allure. Be tempted and teased by the Mystery of the Mask on this tantalizing journey.

Candor
October 10 - 27
From ¥150

4. Australian Ballet: Sleeping Beauty
Opulent splendour, fairytale charm: this reawakened classic will sweep you off your feet! Set to Tchaikovsky's celebrated score and blessed with breathtaking designs, the beauty of this production unfurls like a budding rose. With only a limited run of three nights, don't miss out on this gorgeous spectacle!

Shanghai Grand Theatre
October 26 - 28
From ¥180

5. Martin Mor
No other comic has had a life quite like Martin Mor.  Having come to the comedy game late after a successful career as a circus performer, Martin is now one of the UK's most popular comedians. Having performed everywhere from The Hammersmith Apollo to an Italian prison (literally), you can expect Mor laughs than usual!

Cages Bar and Sport
October 13
From ¥120

6. Dreamweaver pres. David Mamet's Glengarry Ross
Pitted against each other in a ruthless sales competition, four real estate agents vie for top place on the sales leaderboard.  The pressure on the agents intensifies as the end of the month approaches – with two agents yet to make a sale. Who is willing to risk it all to stay afloat in a world where failure isn't an option? David Mamet's classic comedy will have you cringing and cracking up in equal measure - don't miss it!    

Bordertown
October 13 - 21
¥180
7. Chapterhouse Theatre Company: Sense and Sensibility
Based on the famous Jane Austen novel, this adaptation by award-winning writer Laura Turner breathes new life into this oft-told tale. Follow the Dashwood sisters as they fall in love, fall on hard times, and seek a balance between sense and sensibility.

Shanghai Grand Buick Theatre
October 30 - November 4
From ¥60
Exhibitions

8. Egg House Exhibition: Finishing Soon
The Egg House is six rooms of fully immersive, interactive experience – each of which is egg themed and designed to provide an escape from city living. It's a dream world that is sure to be a cracking time for you, your friends, and your family. This immensely popular exhibition in closing soon so don't miss your chance to sample this adventure! (Or should we say eggventure?...)

Joy City
Until October 18
From ¥88

9. Best of British
Cor blimey guv'nor! Ahem...With over 250 leading British brands, you can sample the best of Ol'Blighty without leaving Shanghai: traditional tea, pints in the pub, the latest in bespoke tailoring, and master classes with leaders in technology & innovation, education & life. Attendance mandatory, dodgy teeth optional.

Shanghai Exhibition Center
October 20
¥80

10. Napoléon Exhibition
Ah, the original Little Emperor. This, however, is a life significantly more rich than the kids at the local ESL training center. Spanning 50 years of Napoléon's life, from teenager in Corsica to exiled old man on Saint Helena via Emperor of France, this exhibition includes 185 important antiques in the largest ever exhibited collection in Shanghai. Curated by leading Napoléon expert Dr. Bernard Chevallier, this will be très bien indeed.

Shanghai Himalayas Museum
October 27 - February 28
From ¥50 (Grand Opening Weekend)
Experiences

11. & 12. Beernanza & Mixnanza
The great and good drinks of Shanghai gather over one outstanding weekend of alcoholic excellence, both hosted at the stunning Okura Garden Hotel. With Mixnanza serving over 100 cocktails and Beernanza boasting over 150 craft beers, plus quality music, homebrew classes, fitness classes, gourmet food – and a starting price of 70 that includes two free drinks – just what exactly are you waiting for?

Mixnanza Cocktail Festival
Okura Grand Hotel
October 12 - 14
From ¥70

Beernanza Festival
Okura Grand Hotel
October 12 - 14
From ¥70

13. Summer Card
Who doesn't love a good discount deal? Grab your last chance to get The Summer Card: an outlay of only ¥99 gets you access to ¥4,440 worth of services and discounts on everything you can think of - free beer tours, gongfu classes, housekeeping, medical help, legal advice, and so much more. Don't be silly and miss out, go ahead and pick this up quickly - while you still can!

247tickets
Until October 30
¥99
Families

13. Mulan Shadow Play
Best known in the West for the Disney adaptation, Mulan is the fable of a girl who goes to war, disguised as a man, in place of her elderly father. What the shadow play lacks in Eddie Murphy voiced comic relief is more than made up for in stunning sets, a gorgeous musical score, and fresh fantasy elements. The Shadow Play form has been developed over 2,000 years and really does have to be seen to be believed.

Ciro's Performing Arts Center
October 2 - December 30
From ¥80

15. The Pine Tree, Poggle & Me
This Barrowland Ballet (Glasgow, UK) production of the beloved children's story is a warm-hearted adaptation with live music, clapping rhythms, and comedy throughout. Join Vince as he overcomes his fear of exploring the forest with Poggle, a friendly woodland creature, as they discover the magical music tree. An imaginative and immersive experience, and veritable fun for the whole family.

Shanghai Children's Art Theatre
October 19 - 28
From ¥340 for 2

16. The Music & Comedy of JunNK
Truly like nothing you've ever seen before, the JunNk quartet use junkyard items as instruments, combining them in a performance that threads together captivating rhythms, innovative musical arrangements, a cappella singing, and gymnastics! This is a seriously fun show and will delight kids of all ages.

Shanghai Centre Theatre
October 28
From ¥90
Sport

17. Smash Shanghai Badminton Club
A great way to stay in shape (get in shape?...) and meet new friends, the Smash Shanghai Badminton Club has over a hundred active members who fill the courts over the six weekly sessions. There're training sessions, competitions, and really no excuse to miss out on the fun!

Smash Shanghai Badminton Club
Ongoing
From ¥70

18. KHL Ice Hockey
The Kontinental Hockey League is a professional league that features teams from 7 countries throughout Asia and Europe. With the usual high-speed action, big knocks, and slamming goals, it's an undeniably fun sporting spectacle. Catch Kunlun Red Star torching it on the ice!

Feiyang Skating Center
Ongoing
From ¥100

19. WGC-HSBC Golf Championship
Reigning champion and World Number 1 Justin Rose defends his title against a star-studded field of experienced Major Champions, including Rory McIlroy, Dustin Johnson, and Francesco Molinari. They're playing for end-of-season bragging rights and a $1,700,000 prize...it's gonna be fierce!

Sheshan International Golf Club
October 25  - 28
From ¥105
20. Buick LPGA Championship
But don't let the lads have all the fun! The LPGA debuts its newest event with a formidable field battling out for top spot: China's first lady of golf Shanshan Feng, South Korea's Sung Hyun Park, Thai Star Ariya Jutanugarn, talented U.S. golfers Lexi Thompson, Jessica Korda, and Michelle Wie. It's unmissable for all golf fans!

Shanghai Qizhong Garden Golf Club
October 18 - 21
From ¥168

And that's your lot - now go have fun, on the cheap!