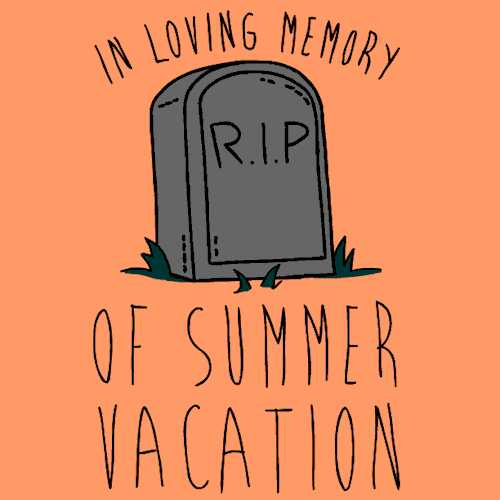 Hello Shanghai! Summer is over but FUN never stops. We've got music festivals, international acts, sporting events, obstacle runs, interactive shows, children theatre, comedy, and BIG concerts coming up. So, here's our big list of ways to have fun with your friends, your kids and loved ones this autumn.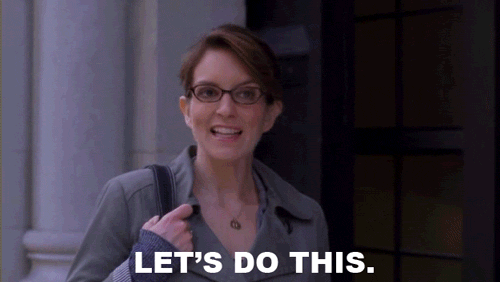 1. Corona Sunsets Festival Xiamen 2018
No plans for the upcoming long weekend? Book a train or plane to Xiamen and hit up the Corona Sunsets Festival on the beach! Music, beer, friends, and sunsets…what more could you want?!

September 22 - 23
Wuyuan Bay Music Island
From ¥180
2. S.T.D. presents Smokepurpp
At only 21 years old, Omar Pineiro aka Smokepurpp has revolutionized mainstream music streaming known as the Soundcloud Rap movement. The American rapper behind the viral tubes "Ski Mask" and "Audi" will hit the Arkham stage at the end of the month.
September 30
Arkham
From ¥220 (Pre-sale)
3. Salvatore Ganacci
Salvatore Ganacci has had a loyal fan base for years, but since his headline-grabbing performances at festivals this summer, his fame has shot to international levels. If you're new to his sound, check out his collaboration with Major Lazor's Jillionaire called 'Fresh' and then buy tickets to see him immediately.
September 22
Linx
¥100
4. The Royal Concept China Tour 2018
Stockholm's indie-rocker gem, The Royal Concept, are bob-pop Phoenix fantastic. This show's going to be a blast over at Modern Sky Lab. Seriously, go check out their song "Gimme Twice" if you don't believe us.

September 30
Modern Sky Lab Shanghai
From ¥150 (Pre-sale)
5. Wednesday Campanella "Galapagos Tour" Shanghai
Japan's sensation Wednesday Campanella is coming to Shanghai. Don't miss the stunning performance and catchy tunes of the electro-pop trio fusing J-pop, hip-hop, tropical house, future garage, and EDM.
October 20
Modern Sky Lab Shanghai
From ¥300 (Pre-sale)
6. Sam Smith The Thrill of It All World Tour Shanghai
Sam Smith has been breaking our hearts since we first heard his voice, and now he's coming to Shanghai! We've still got a few tickets left, so go, go, go because you know he's way too good at goodbyes.
October 23
Mercedes-Benz Arena
From ¥680
7. The Fratellis 2018 Tour in Shanghai
Famous in the UK for tracks such as "Chelsea Dagger", The Fratellis have had a long career of churning out awesome tunes, supporting bands like Kasabian, and opening for The Police on their reunion tour.
October 23
Modern Sky Lab Shanghai
From ¥480 (Pre-sale)
8. Kunlun Red Star KHL Hockey - 2018/19 Season
The Kontinental Hockey league is back this year and it's bringing the best of Europe, China, and Russia to the rink for a host of games that are sure to impress! Grim, grit, they've got it all, so check these guys out and let the games begin!

September 19 - November 29
Feiyang Skating Center
From ¥100
9. Buick LPGA Shanghai
The prestigious LPGA Tour will be in Shanghai from the 18th to the 21st of October 2018 for an all-new women's golf event! These talented athletes will gather in the city to fight for the championship, including China's first lady of golf Shanshan Feng, South Korea's Sung Hyun Park, Thai Star Ariya Jutanugarn, talented U.S. golfers Lexi Thompson, Jessica Korda, and Michelle Wie, making it a MUST-ATTEND event for any golf or sport fanatics.
October 18 - 21
Shanghai Qizhong Garden Golf Club
From ¥168
10. 2018 WGC-HSBC Champions
The Championship of Champions has come to Shanghai and you can ONLY get your tickets through 247tickets! The WGC-HSBC tournament is the biggest in Asia, spanning over 4 days at the end of October. Defending champion Justin Rose and China's No.1 player Li Haotong both confirmed their participation, and the organizers have also worked in VR technology to boost their spectator platform. Expect a top-notch viewing experience!

October 25 - 28
Sheshan International Golf Club
From ¥105
11. 14th JZ Festival Shanghai
The 14th Shanghai JZ Festival will be held from September 22nd to 23rd with main headliners Original Gipsies! This year's theme is "Jazz Metropolis," which promises that anyone with a passion for music or lifestyle can find a piece of themselves in this intricately designed town.

September 22 - 23
CAMP 3399
From ¥320 (Pre-sale)


12. Creamfields Music Festival 2018 Xiamen
Creamfields is announced to be one of the biggest electronic music festivals in Xiamen's history. The festival will feature the world-class international DJs Tiesto, Salvatore Ganacci and San Holo. Full line-up to be revealed soon!
September 22
Xiamen Music Festival 2018 Xiamen
From ¥380 (Early Bird)
13. The Crazy 5K Shanghai
This is a 5K like no other you've completed before! WIth a huge, inflatable obstacle course and a ton of other whacky stuff to contend with, you'll barely even notice that you're getting some good, healthy exercise in! Anyone aged 10 and up can take part, so lace up your running shoes and get ready -go go go!

September 22
Shanghai Auto-Expo
From ¥198
14. STOMP
Break out your trash can lids, your heaviest boots, and get ready to make some music with STOMP! Okay, you won't be, but they sure will. This innovative show is a spectaculardance that can attract even the greatest musical skeptics.
October 11 - 21
ET Space
From ¥280
15. Ala Beerfest
The beer fest with a twist! Not only can you sip onyour favourite tipple ALL DAY, but you can also take part in a bunch of fitnessclasses to burn off some of the beer bloat. If you have kids, pack 'em off to amusic, English, fitness or Lego class while you eat, drink and become merrier by the minute.

September 21 - 23
Ala Town
From ¥20 (Per Class)
16. Shanghai Rolex Masters 2018
The ATP Tour comes to Shanghai once again. The stars of the tennis world descend on Shanghai for a week to fight it out in the magnificent Qizhong Forest Sports City Tennis Center. Come see the best of the best battle it out on the courts in this weeklong tournament taking over our city!
October 7 - 14
Qizhong Forest Sports City Arena
From ¥160
17. DreamWeaver pres. David Mamet's Glengarry Glen Ross
DreamWeaver is proud to celebrate one of our most successful productions to date by bringing Glengarry Glen Ross back to Shanghai! New actors, amazing designers, and a newly appointed artistic director bring David Mamet's most famous play to life in a time where business scruples are in a global tailspin.
October 13 - 21
3F, Bordertown
From ¥180 (Early Bird)
18. Windmill Theatre: BEEP
BEEP - A brand new show from the makers of Grug is a tale about unexpected friendship, finding where you fit and learning to mix it up a little. In Mort's Village, everything has its place, every day is the same and everyone likes it that way. Until one morning, crash, boom, bang… down comes the robot Beep.
September 29 - October 14
Art Space for Kids
From ¥240
19. Family show: KIBUBU by Marie de Jongh
Xebas and Cocó are a clown duet with more enthusiasm than success. For their new show, Xebas decides to introduce an element which will make the performance shine: a real gorilla. What they don't know is that they will learn a lesson they'll never forget.
October 3
Huangpu Theatre
From ¥80
20. Laputa: Castle in the Sky Concert
This amazing multimedia concert, featuring songs from Studio Ghibli animated classics such as the well know Spirited Away, will be performed by the Rainbow Chamber Orchestra. With tons of tunes your kids will know, it's the perfect family day out!
September  23 & October 7
Shanghai Oriental Art Center - Concert Hall
From ¥120
21. Savanna Premium Cider presents Joe DeRosa
Joe DeRosa's caustic observations of the world have been chronicled over 5 standup albums put out by Comedy Central, and you've likely seen him on TV in Inside Amy Schumer, Better Call Saul, Louie, Bored to Death and more.

September 23
Comedy United Nations
From ¥200 (Pre-sale)
Joe DeRosa & Stephen CarlinSeptember 22Cages Bar and Sports
From ¥220
22. Mariisnky Ballet principals & Kharkov National Opera and Ballet Theater: La Bayadere
Love, lust, murder all unfold in this ballet about a beautiful temple dancer. An impeccable performance brought to us by the Russian dance company, it features well-known dancers like Oxana Skorik, Danila Korsuntsev, Yevgeny Ivanchenko, and more. Don't miss out on this moving show, in town for one night only!

October 2
Shanghai Oriental Art Center - Opera Hall
From ¥280
23. The Pearl's Cabaret Soiree: Tango
A story of love, passion, and destiny told through the language of Tango! A unique and original show hosted by The Pearl brings with it a night of guaranteed fun with friends.

September 21 & 28
The Pearl
From ¥150 (Pre-sale)

That's All Folks!Be sure to head on over to 247tickets.com for even more ways to enjoy the nice and chill days to come  and oin our WeChat concierge group below for daily updates about new events.