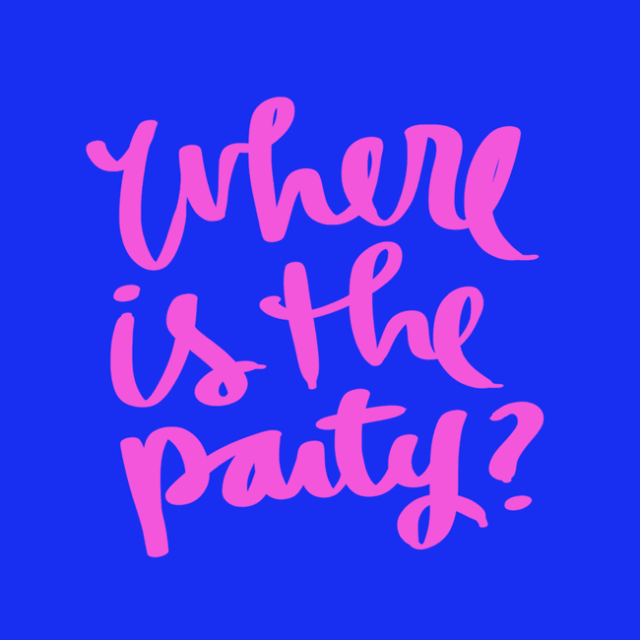 If you thought we were sailing to the end of the year without any more surprises, well think again! Because Shanghai will never stop surprising you with more parties, more concerts, and festivals proving once more to be the entertainment capital of Asia.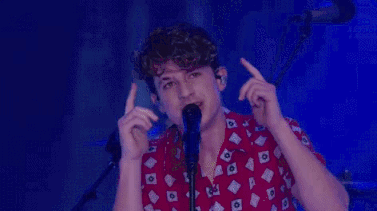 Charlie Puth announced a stop in Shanghai for his world tour. At 26 years old, the singer has already scored three top-10 singles, including "See You Again", his sentimental duet with Wiz Khalifa from the "Fast & Furious 7" movie.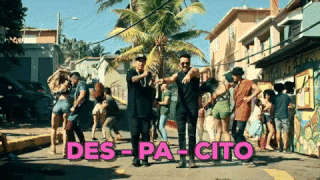 The king of reggaeton, hottest Puerto Rican singer Daddy Yankee will be in town SUNDAY at Concrete & Grass Music Festival. If you're already dancing to 'Despacito', 'Lo Que Paso, Paso' & 'Gasolina' every weekend, then this is your chance to grab your tickets and see him live!
Dance & electro music lovers, brace yourselves because the World's Top DJs Martin Garrix AND Tiësto will be playing AT THE SAME TIME in Shanghai on September 21 at MYST & TAXX respectively. It'll be a hard choice to make but do it quickly because early bird tickets were sold out in a few minutes when sales opened. Pre-Sale tickets are now available at ¥380.
In other news, Mariah Carrey's concert is now SOLD OUT but few tickets are still available for Sam Smith at Mercedes-Benz Arena on October 23. Scroll down for concerts coming up this autumn & check out 247tickets.com for more exciting events.


No.1 Charlie Puth: Voicenotes World Tour 2018 Live in Shanghai
Charlie Puth is coming to Shanghai for one night only! He has proven himself with the success of multi-platinum hits: "One Call Away," "Marvin Gaye," and "We Don't Talk Anymore" as well as his breakout smash "See You Again".

October 31
Mercedes-Benz Arena
From ¥680

No.2 Concrete & Grass
Get your tickets NOW for this huge festival happening this Saturday and Sunday, which promises 'Pretty boys and shiny girls. The queer and the shy, the loud and the bombastic. The young and the old. Music, food, friendship, and community.'
LAST MINUTE TICKETS! Tickets will be available up until Friday night at 9 pm - pick up from our office in Jing'an only!

September 16
Shanghai Rugby Football Club
From ¥460


No.3 Martin Garrix
He's collaborated with artists including Christina Aguilera, Ed Sheeran, Dimitri Vegas and Like Mike, and Dua Lipa, was signed by Sony Music International and was named Dj Mags top DJ in the world. He's bringing his multi-platinum music to Shanghai for one night only, and we still have some tickets left!  

September 21
MYST
From 380 (Pre-sale)

No.4 Tiësto
DANCE MUSIC AND DJ culture have evolved and taken over the world in the past two decades. During that time, one man has embodied that change more than any other: Tiësto.

September 21
TAXX
From ¥380 (Pre-sale)

No.5 Sam Smith The Thrill of It All World Tour Shanghai
Sam Smith has been breaking our hearts since we first heard his voice, and now he's coming to Shanghai! We've still got a few tickets left, so go, go, go because you know he's way too good at goodbyes.

October 23
Mercedes-Benz Arena
From ¥680

No.6 The Vaccines China Tour 2018
This awesome London-based indie rock quartet is coming to Beijing! You may heard of their songs "I Can't Quit" and "Post-Break-Up Sex" just to name up a few!

November 13
Tango Live, 3F
From ¥380 (Pre-sale)

No.7 14th JZ Festival Shanghai
The 14th Shanghai JZ Festival will be held from September 22nd to 23rd with main headliners The Original Gypsies! This year's theme is "Jazz Metropolis," which promises that anyone with a passion for music or lifestyle can find a piece of themselves in this intricately designed town.

September 22 - 23
CAMP 3399
From ¥320 (Pre-sale)

No.8 The Fratellis 2018 Tour in Shanghai
Famous in the UK for tracks such as "Chelsea Dagger", The Fratellis have had a long career of churning out awesome tunes, supporting bands like Kasabian, and opening for The Police on their reunion tour. For nostalgia's sake if nothing else, head on over to Modern Sky Lab and relive the glory that is this band.

October 23
Modern Sky Lab Shanghai
From ¥480 (Pre-sale)


No.9 The Royal Concept China Tour 2018
Stockholm's indie-rocker gem, The Royal Concept, are bob-pop Phoenix fantastic. This show's going to be a blast over at Modern Sky Lab. Seriously, go check out their song "Gimme Twice" if you don't believe us.

September 30
Modern Sky Lab Shanghai
From ¥150 (Pre-sale)

No.10 Chris Garneau: For You China Tour 2018
Chris Garneau is an American singer-songwriter and musician. Garneau's sound combines elements of folk, Americana, and pop (think male Regina Spektor). Since releasing his debut album, "Music for Tourists", Garneau has toured throughout the United States, Canada, Brazil, Europe, and Asia - bringing here to China to play for you. Garneau cites Jeff Buckley, Nina Simone, Nico, and Chan Marshall as influences - not a bad taste, eh?

October 19
Modern Sky Lab Shanghai
From ¥200 (Pre-sale)


No.11 Shalanaya Open Air Festival 2018
Shalanaya is back for its sixth edition! They welcome you to join them on an adventure filled with music, art, outdoor fun, and all around good vibes. Taking place over Mid-Autumn Festival, gather with like-minded peoples to celebrate life, nature, and community - this has some real Burning Man vibes to it and we are totally down.

September 21 - 24
Si Ji Bai Guo Yuan
From ¥300 (Pre-sale)

No.12 RHYE
Quickly and quietly rose to the ranks of being featured on the pages of Rolling Stone and Spin. Our friends at Pitchfork dubbed it the "Best New Album", and now you can see them live here in China!

November 13
Modern Sky Lab Shanghai
From ¥350 (Pre-sale)


No.13 SHFT pres. A$AP TYY
A$AP TYY has recorded with some of the biggest names in Hip Hop, next up, he's bringing the Bike Life to Shanghai! Last time the A$AP crew came to Arkham, you remember what happened, that sh*t was one for the books, and we about to do it all over again!

September 20
Arkham
From ¥120 (Early-Bird)

No.14 SHFT pres. Boy Pablo
This 19-year-old Norwegian-Chilean bedroom-pop babe is a millennial dream. With his Mac Demarco, surf-rock-beach vibes, he's hard not to fall in love with - which is why SHFT is sending him to Arkham to play a show for us in Shanghai!

November 17
Arkham
From ¥160 (Pre-sale)


No.15 Bonsai Boulevard China Tour 2018
Bonsai Boulevard cut their teeth playing gigs at LA stalwart clubs along the legendary Sunset Strip and throughout Southern California - but also have multiple China tours under their belt. With a sound slightly reminiscent of the 1990s, it's an ode to yesteryear with a marked 21st-century mentality that calls back to Queen & Fleetwood Mac, then tips its hat to Radiohead and Arcade Fire.

September 23
Yuyintang Livehouse
From ¥100 (Pre-sale)

No.16 Yngwie Malmsteen China Tour 2018
With a career spanning 40 years, and 20 albums under his belt, you know you're in a safe pair of hands with Yngwie Malmsteen! He's said to be responsible for bringing the neo-classical genre to the world of rock, and now is your chance to see this guitar legend live in concert at MAO Livehouse!

October 2 - 3
MAO Livehouse
From ¥680