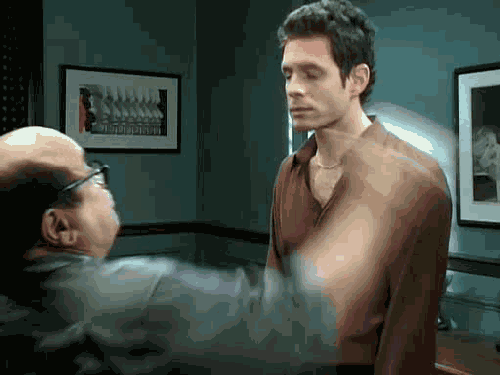 You're actually expected to do things at work again, the kids are back to school, and there's that whole moral dilemma of wondering whether all of those weekday happy hours are still acceptable.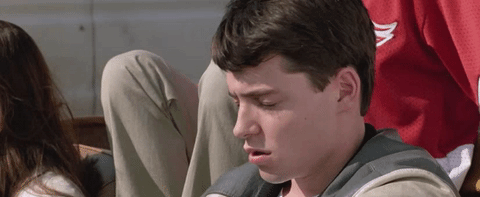 But don't fret, friends because much like your favorite dive bar, we've got a whole lot of juicy deals for you, minus the dodgy alcohol-induced two-day hangover.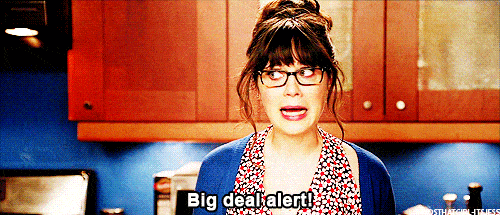 The kinda deals that'll give you access to the kind of experiences that would get even the strongest ofwaimai warriors out of the flat! Here's where to go and how to get there:
Waldorf Astoria Shanghai Brunch Wonderland Exclusive Deal! (now without 15% service charge)
Well if Brunch Wonderland hadn't already convinced you, this is brunch deal with a menu that you and yours will most certainly want in on. Here you'll find an overwhelming selection of seafood delicacies, a BBQ station that refuses to grill anything that isn't delicious, and well… a whole lot of booze!

Sundays: 12:00 – 15:00
Brand Brasserie, Waldorf Astoria Tower
¥238 – Child / From ¥488 - Adult
FREE for Children under 6 years old


Exclusive: 20% OFF The Westin Sunday Brunch Exclusive Deal
This weekend, The Westin Bund Center Shanghai brings Sunday brunch to a new level. With two floors of food extravaganza, free-flowing Veuve Clicquot Rosé champagne, a wine buffet, a 'make-your-own' cocktail bar, and a myriad of entertainers. 247tickets clients get 20% Discount off the normal price.

Sundays: 11:30 - 14:30
The Westin Bund Center
¥248 – Child / From ¥488 - Adult

Afternoon Tea Exclusive Deal at the Bellagio (now without 15% service charge!)
Turns out you don't have to be English to enjoy well-deserved afternoon cuppa! The lovely people at the Bellagio would like to ensure that your afternoon tea experience provides you with everything you didn't know you needed, with their decadent selection of bites and drinks!  

Ongoing
Bellagio Shanghai – The Lounge
¥318 per person

Exclusive: M1NT Four-Course Feast
This feast is an exclusive deal for the lovely and obviously wise customers of 247tickets! With an absolute killer menu, offering up soft-shell crab, grilled king prawns, lamb-chops, and dessert like you've never had before! And hey - why not have a few drinks and hit the dance floor as well!

Daily: 18:00 – 23:00
M1NT Shanghai
¥350 per person

KEE Garden Piano Concert and Dinner
Looking to impress your date or treat yourself with a brilliant evening of quality eats and world-class music? KEE Club is putting off what will be all of those things and more, this event will feature the remarkably talented and acclaimed pianist Ivan Yanakov and a mouth-watering menu.  

September 22
KEE Club
¥688 – Child / ¥1288 - Adult

Wine and the City: Mediterranean Edition
Wine & the City are back in action and this time with an indulgent and Mediterranean-inspired 5 course meal, all paired with a series of exquisite French and Italian wines. This beautiful arrangement will all take place at the architectural masterpiece that is Calyspo, located right in the heart of the city.

September 19
Calypso Restaurant & Lounge
¥690
Exclusive: 10% OFF 90 Minute Massage at Yu Massage
Choose between a Full Body Lymphatic Detoxification or a Mind-refreshing Oil Massage! The first will remove toxic substances, improve your circulation system, and accelerate the lymph circulation (hello ~ beach bod and perfect skin)! And the oil massage will simply relieve all your neck, shoulder, and back pain that you got from all your desk work (yeah, we said it).

Ongoing
Yu Massage (People's Square)
From ¥458
Exclusive: 50% OFF All you Can Spa at Chuan Spa, The Langham Xintiandi
A real buffet of bliss and relaxation without the bloating. Chuan Spa will be sure to sort out your neck, back, aches, and cracks. It's 3 hours of TCM inspired pampering, featuring a selection of signature massages, scrubs, and facials. More SPA Packages at Chuan Spa, The Langham Xintiandi here.

Ongoing
The Langham, Xintiandi
¥1288

Exclusive: 51% OFF CHI The Spa Detoxifying PackagePudong Shangri-La
CHI, The Spa at Pudong Shangri-La, draws inspiration from the origins of the Shangri-La legend, a place of personal peace, enchantment, and well-being. This package includes 3 treatments: a 30-minutes nourishing & firming body wrap, a 60-minutes aromatherapy massage, and a 15-minutes head massage as well as 2 hours of complimentary fitness & swimming pool usage.More SPA Packages at CHI, The SPA, Pudong Shangri-La here.

Ongoing
Pudong Shangri-La
¥995

Eyelash Extension
I can't tell you how great it is to have eyelash extensions – it saves you mascara and all that time to do eye makeup, making you feel instantly beautiful and younger. Superfine lashes are fanned and attached to each eyelash to create looks ranging from natural to glamorous. There are also different curls and lengths available for you to choose from. And you get a free Sephora eyeshadow brush (valued at 108RMB)!

Ongoing
GillianAtAlize
¥477

Tanning Packages
We guarantee products of the highest quality, promising you a smooth, bronzed body in minimal time! The high-performance sun booth offers you a shorter tanning time for a safer and longer lasting tan. You're guaranteed to leave the tanning salon looking not just sun-kissed and golden, but feeling fabulous! Free sessions offered if you buy 5 or more packages.

Ongoing
GillianAtAlize
From ¥199

Facial Treatment: Revitalizing Beauty Ritual
The Revitalizing Beauty Ritual is the go-to facial for mature skin. In a 60 or 90 minute session, feel your skin replenished and nourished through natural and organic ingredients.  All 247tickets clients booking SPA Packages & Treatments at Auriga Spa will receive a complimentary access to the wellness studio & gym facilities AND a free HYPOXI® body shaping treatment (50 mins) worth 680RMB or A free Floatation Therapy (60 mins) worth 580RMB.

Ongoing
Capella Shanghai Jian Ye Li
From ¥1250

Summer Card
The best thing about the Summer Card? That you can bar hop through any neighborhood in the inner ring, get a free drink, then 20% off the rest of your bevs! Beside that you can get a lot of benefits for like renting a room, learning mandarin, getting a coffee, open a new SIM card and many more to name up! So what are you waiting for? Get your Summer Card now!

Ongoing
247tickets
¥99
Et voilà! Deals upon deals + events-galore, don't say we never did anything for ya!