HOOT HOOT TO ALL YOU NIGHT OWLS!We have some HELLA good ish in store for ya,so buckle up and enjoy the show, yo!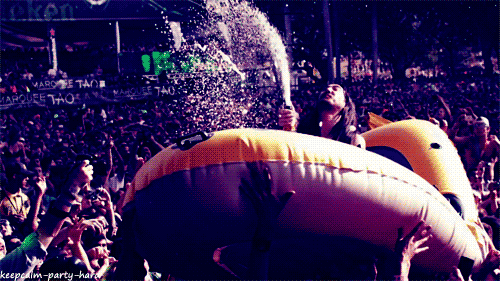 No.1 Steve Aoki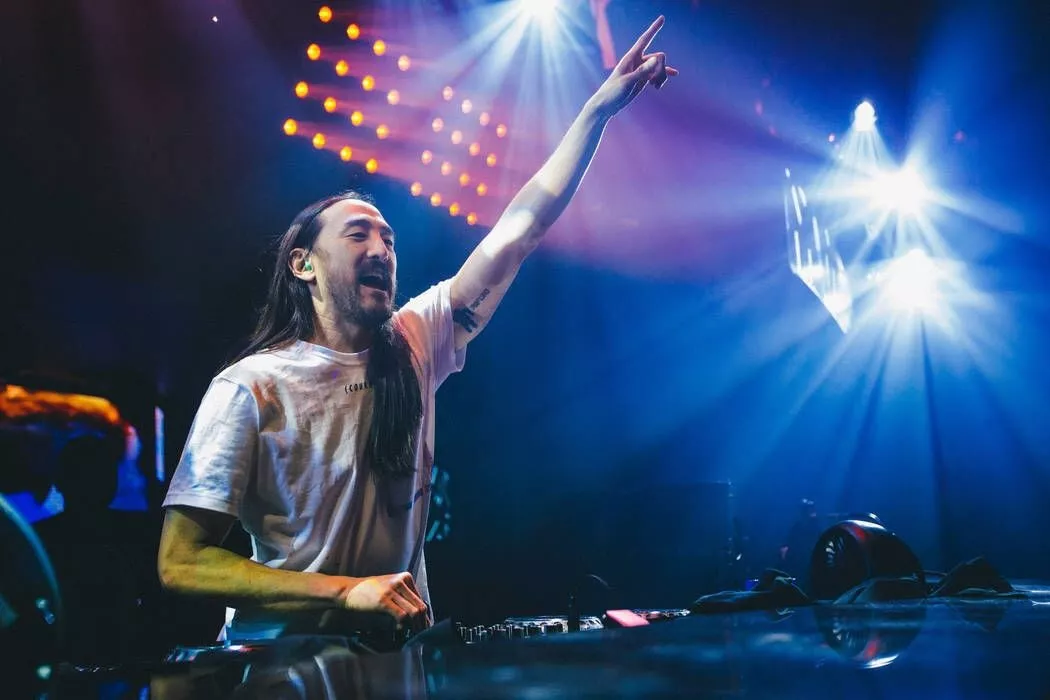 One of the biggest electro house DJs in the world, Steve Aoki is coming back to Shanghai to spin some tracks and cover you in champagne! Exclusive early-bird tickets are AVAILABLE NOW so get busy and get buyin'!

September 8
Linx
From ¥380 (Early Bird)
No.2 MUST DIE!
Since entering the scene in 2011, bass architect and dubstep pioneer MUST DIE! has steadily established himself as a timeless name in electronic music. He's demonstrated his production prowess on a multitude of releases, through labels such as Never Say Die, OWSLA, Ultra, Dim Mak, Mad Decent, Atlantic, and Firepower Records. - and you can catch him live at Linx this weekend!

August 25
Linx
¥100
No.3 Summer Splash 2018 Pool Party Vol 2
Summer Splash is the biggest outdoor pool party in Shanghai. Soak up the last of the summer with beats dropped by some of Shanghai's top international DJs in the most ideal setting. They've also got the best BBQ in town with the finest German beer from Brander Urstoff, and cocktails so...what are you waiting for!?

August 25
Shoushan Wealth Club
From ¥238
No.4 Modern Sky Lab pres. Snapline
Snapline is one of Beijing's fastest rising bands. In the last year they have earned full page interviews and released their first single in the US. Expect noisey chugging punk industrial gold at Modern Sky Lab this Friday!

August 24
Modern Sky Lab Shanghai
From ¥130 (Pre-sale)
No.5 Disc Jockey pres. Joe Hertz
Joe Hertz seperated himself from the pack and became one of London's most original and best-loved producers, in the UK and beyond. You may have heard his singles Goodbye Kisses and One Another, and if not, now's ya chance. Get to Arkham this September to hear your new favourite producer.

September 7
Arkham
From ¥120 (Pre-sale)
No.6 Disc Jockey pres. Crayon
In 2011, Crayon was born out of a bedroom in Paris. An illustrator-turned-musician, his floral electronics meets club tropes, which quickly gained him a following in France and abroad. His new work moves into soul territory, and you can catch him coming through MAO this weekend!

August 25
MAO Livehouse
From ¥120 (Pre-sale)
No.7 TJR
TJR built a formidable catalogue of original tracks and remixes including Ode to Oi and the certified Platinum Smash, Don't Stop The Party ft Pitbull!

August 25
Fusion
¥100
No.8 Endless Summer Pink Party
Gorgeous views & live performers at Flair Rooftop Bar - another perfect way to wave goodbye to summer? We think so. The price is for 10 people and you'll get a bottle of champagne and 2 bottles of vodka thrown into the mix! Pretty good deal, no?!

September 1
Flair Rooftop Bar
From ¥4472 (Regular Package)

No.9 Martin Jensen
With 122 million streams under his belt, Martin Jenson is coming to the city to show us in real life what we've ALL seen online. An amazingly talented DJ and a gig you don't wanna miss.

August 31
ERAA
From ¥100 (Early Bird)
No.10 Disc Jockey pres. Else
Musical duo Else are fast becoming one of the most important names in today's electronic music scene 'cuz of their tight production skills, and all round epic performances.

September 14
MAO Livehouse
From ¥120 (Pre-sale)
No.11 2018 AM Bacon & Beer Festival
Does it get any better than bacon and beer, like, under one roof? Nope, no it does not. No more needs to be said about this festival.

August 31 - September 2
Radisson Blu Hotel
From ¥50 (Includes Bacon & One Drink)

No.12 The Pearl's Cabaret Soiree: Tango
A sexy show with tango dancing and killer costumes? Yah. We're down. A night at The Pearl is always an awsome evening out, so grab some buddies and head on down for some giggles and drinks.

September 5 - 28
The Pearl
From ¥200 (Pre-sale)

No.13 Gallium Launch Party @Arkham
Arkam just got even better! WE KNOW RIGHT?! Gallium is their new lounge where you can sit and have a cocktail and kinda just chill, and you can join the launch party at the end of the month!

August 30
Arkham
¥100 (Includes one cocktail)

No.14 Ummet Ozcan
Ummet Ozcan has played at festival mainstages all over the world and he's decided to pay us a visit! Don't miss out on this world renowned DJ hitting up ERAA this September.

September 6
ERAA
From ¥100