In the coming weeks and months, we will be seeing some of the biggest sporting events blow through Shanghai, Beijing & Shenzhen, including tennis, MMA, golf, basketball, hockey and more!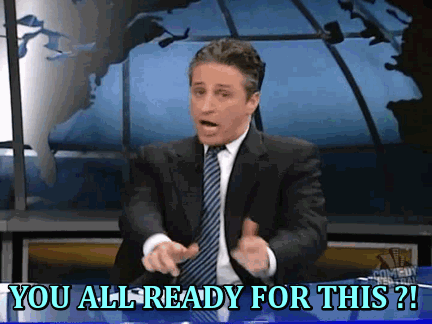 Tennis

Shanghai Rolex Masters
The ATP Tour comes to Shanghai once again, with the stars of the tennis world descending on the city for a week, battling it out in Shanghai's best tennis arena. Let the pros sweat it out while you kick back with a cold one!
Qizhong Forest Sports City Arena, Shanghai
October 7 - 14
From ¥160
---
Shenzhen Open
Come see some of the best tennis players in the world as they take to the courts in Shenzhen! Andy Murray, David Goffin, and more will compete for the cup in this men's and women's tournament that's not to be missed.
Longgang Sports Center, Shenzhen
September 24 - 30
From ¥50
---
MMA
UFC Fight Night Beijing
The UFC is back for another MASSIVE fight night in Beijing! Watch these gladiators thrash it out for glory and honor in this world famous competition boasting over 280 million fans worldwide. Are you one of them? Yes? So get your tickets while you still can!
Cadillac Arena, Beijing
November 14
From ¥280
---
WWE Live Shanghai 2018
WWE is returning to Shanghai in two weeks! Catch WWE superstars Ronda Rousey, John Cena, Roman Reigns, Seth Rollins, Braun Strowman, Nia Jax, Sasha Banks and more! Get tickets now to see the drama, the action, and the amazing spectacle that is the world of wrestling.
Mercedes-Benz Arena, Shanghai
September 1
From ¥280
---
Glory 57 Shenzhen

Glory makes its return to China for the Shenzhen Showdown as the world's best Lightweight 'Killer Kid' Sittichai puts his belt on the line against long-time rival, the #1 ranked Marat Grigorian. Multiple matches, one winner. Giant foam fingers at the ready.
CR Shenzhen Bay Sports Center Arena
August 25
From ¥180
---
Hockey
O.R.G. NHL China Games
The world's premier hockey league is bringing the Boston Bruins and Calgary Flames to face-off in the second set of preseason games to be played in China! Both Beijing and Shenzhen will play host these world class players this Septermber!

Universiade Sports Center, Shenzhen
September 15
From ¥80
Cadillac Arena, Beijing
September 19
From ¥180
---
Kontinental Hockey League Season in Shanghai
The Kontinental Hockey league is also here to bring the best of Europe, China, and Russia to the rink for a host of games that hockey fans are gonna get more than a lil excited about.

Feiyang Skating Center, Shanghai
September 16 - November 29
From ¥80 (Early Bird)
---
Golf

WGC-HSBC Champions Shanghai
The WGC-HSBC tournament is the biggest in Asia, spanning over 4 days at the end of October. Say goodbye to summer and hello to a weekend of games, grandeur, good food, drink, and even better competition. Defending champion Justin Rose and China's No.1 player Li Haotong will both be hittin' the links, and with brand new VR tech in place to boost the spectator platform, expect a top-notch viewing experience!

Sheshan International Golf Club, Shanghai
October 25 -28
From ¥98 (Student Pass)
---

Buick LPGA Shanghai
The prestigious LPGA Tour will be in Shanghai from the 18th to the 21st of October 2018 for an all new women's golf event, the Buick LPGA Shanghai! China's Shanshan Feng, South Korea's Sung Hyun Park, Thai Star Ariya Jutanugarn, U.S. golfers Lexi Thompson, Jessica Korda, and Michelle Wie will all be in attendance, making it a MUST-ATTEND event for any golf fans.

Shanghai Qizhong Garden Golf Club
October 18 - 21
From ¥168
---
Basketball
Super Penguin League: Legends Basketball Game
Tencent sport presents the third season of the Super Penguin League! The Red and the Blue teams will battle it out on the September 15th at the Shanghai Oriental Sports Centre, where basketball superstars and celebrities Kris Wu, Chun Wu, and many others come together to kick off this exciting superstar season!

Shanghai Oriental Sports Center
September 15
From ¥280
---
Marathon
The Color Run Shanghai
Join this colorful 5k race with thousands of other runners and get doused from head to toe in COLOR! There are 2 rules: wear white at the starting line and finish plastered in paint powder!

Sunland Green, Shanghai
September 8
From ¥288